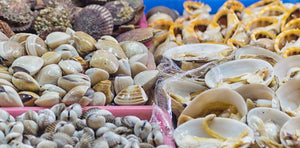 Bivalve shellfish, such as oysters, clams, and mussels, are some of the world's most popular seafood options and are harvested at a faster rate compared to crustaceans. While these filter feeders taste very much like the water bodies they live in, they have managed to make their way into a variety of all-time favourite dishes like Spanish paella, vongole pasta, Japanese steamed clams, and more.  While many seafood lovers know the different taste profiles between oysters, mussels, and clams, they are still unsure of the other contrasts that set these molluscs apart. Hence, in this blog post, we'll explore some...
---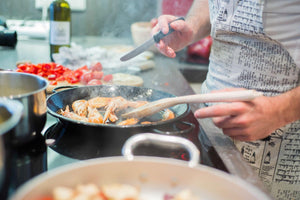 The delicate nature of proteins like fish and seafood require extra care and attention during the cooking process. While the same techniques used for cooking red meat and poultry can be applied to fish and seafood, there is a need to watch out for factors like cooking temperature and cooking time. Unlike beef and chicken, seafood has much softer muscles and weaker connective tissues, as such, there is a higher chance of overcooking them and ruining their flavours as well as textures.  Preparing fish and seafood can sometimes be daunting, especially if you do not know the best way to...
---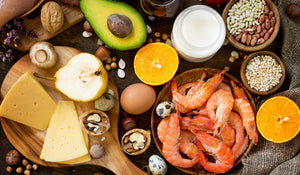 The ketogenic diet, also known as the keto diet, is one that is high in protein and fats, but very low in carbohydrates. The keto diet is ideal for people looking to lose weight since minimal carbohydrate consumption can lead to significant reductions in blood sugar and insulin levels. With the lessened carbohydrate load, the body will go into a state of ketosis and burn excess fats efficiently.  Some people on the keto diet count their total carbohydrate intake, others focus on counting the net carbs instead – total carbs excluding fibre intake since fibre cannot be digested and absorbed...
---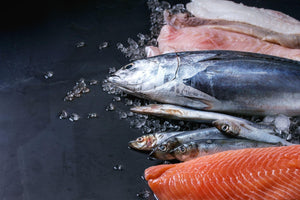 Seafood or fish is a staple in many people's diets in Singapore. And thanks to the marvels of modern refrigeration and shipping, buying seafood has never been easier. Whether you are looking for frozen fillets, half-sides, or steaks, they are all readily available from any supermarket or wet market near you. Since we have fresh fish all year round, it's important to know how to scale, clean, and store fish properly.  There are many different kinds of fish, with each type requiring a somewhat different method. However, certain broad characteristics are common to most fish despite the variations. Hence, a...
---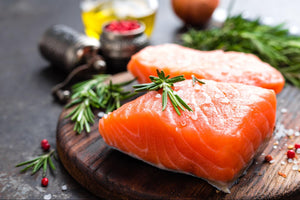 Singaporeans love eating seafood. In fact, each person consumes approximately 22 kilogrammes of seafood on average as compared to the global average of around 20 kilogrammes. In addition, this figure is on the rise, as evidenced by the efforts to produce 1,000 metric tonnes of farmed salmon in Singapore by 2025 to satiate demand. Health and Nutritional Benefits of Salmon Nutritionally dense and somewhat considered a 'superfood', Salmon is an important part of a healthy diet. A fish that is high in lean protein, fatty acids, as well as Vitamins A, B, and D; Salmon is a great protein to eat if you are seeking...