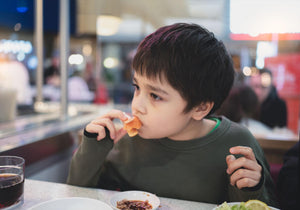 Among the seafood types, fish is one of the most nutritious for kids. Apart from having high-quality protein, vitamins, as well as minerals, fish is a great source of Omega-3 fatty acids. One such Omega-3 fatty acid would be Docosahexaenoic acid or DHA; as it has properties that are essential for a child's developing brain. Additionally, some fish species are high in Vitamin D content, which is important for bone and muscle health. Which is why, babies should be started on fish as soon as they are able to eat solid food.  One essential thing to take note of is that children need...
---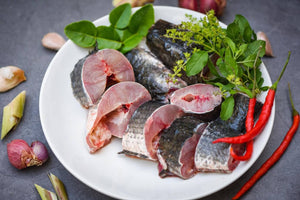 The Snakehead fish is a predatory native species found in many parts of Africa and Asia. With long dorsal fins, flattened heads with big eyes, large mouths with sharp teeth, and iridescence in their shimmering scales, these are the highly recognisable traits of these carnivorous fish. Belonging to the family known as Channidae, the Snakehead fish has more than 50 species, with a number of them being a valuable food source. The species we are describing in this article is the largest of them all. Known as the Giant Snakehead in English, Toman in Malay, and 生鱼 (Sheng Yu) in...
---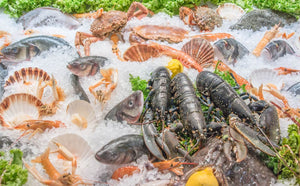 As a food type, seafood is a subject of many misconceptions, with a number of them seemingly pulled out of thin air here in Singapore. With the perpetuation of such erroneous information, we feel that it is necessary for us to address such myths once and for all. Here are seven more fishy misbeliefs we will be addressing in this article. Addressing the 7 Myths Let us help you distinguish between what is fact and fiction when it comes to seafood. As a popular ingredient used in many famous dishes here in Singapore, it will be a pity to stop...
---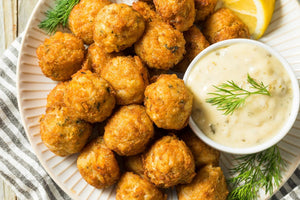 Think sotong and cuttlefish balls are the same? Think again. Read all about how squid and cuttlefish differ and shop frozen sotong and cuttlefish balls.
---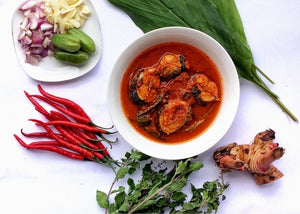 Ever wondered where Asam Pedas came from? Learn about the history behind this fiery hot fish dish and shop for
Kembong
fish
online in
Singapore
.