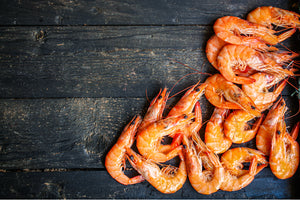 You love to eat seafood, but you're tired of regular dishes and want to try something different? Try cooking some traditional Singapore dishes with prawns and enjoy yourself! We'll give you all information you need about the types of prawns, their differences and how to find them online. Most Consumed Prawns, And The Difference Between Them So, your first question usually would be what are the most commonly consumed prawns and the differences between them. The answer is white prawns, grey prawns and red prawns. Besides them, tiger prawns are Singaporean favourites too. Prawns are favourite seafood ingredients among chefs...
---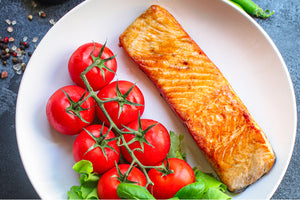 Are you considering a pescatarian diet? If you're looking for quality seafood to help you make the switch, look no further than online seafood retailers in Singapore. All Big Frozen Food offers a fantastic variety of fresh and frozen seafood, so you can find just what you need to create delicious, healthy pescatarian meals. Check out our online frozen seafood delivery today and get ready to enjoy some amazing seafood dishes.  What Is a Pescatarian Diet? If you're looking to cut down on your meat consumption but can't be a complete vegetarian, you can try adopting a pescatarian diet. Strict...
---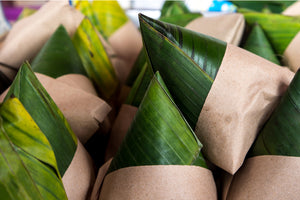 We all love a true Singaporean classic: nasi lemak. Ultimately, nasi lemak is a canvas. Singaporeans have their favourite version with side dishes like fried fish (ikan selar), fried chicken wings, hearty prawn sambal, fried anchovies (ikan bilis) or beautiful muar fish otah versions.  Origins of Nasi Lemak A dish of its calibre and societal significance, nasi lemak has many origin stories. The most entertaining of which comes from the 15th-century region of Malacca. A young maiden accidentally spilt rich coconut milk in a pot of cooking rice. Her mother came enquiring after the fragrant smell. Not knowing what else...
---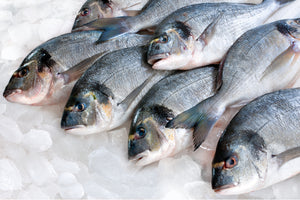 People living near the ocean have easy access to fresh fish. But for those who don't, frozen seafood is just as tasty, more convenient, and less expensive. Myths about it need to be busted because, in many ways, it's as good as the fresh product. All Big Frozen Food in Singapore adheres to high safety and quality standards. We have the licence to import, export, ship seafood, and operate as a wholesale seafood retailer. Our range includes prepared frozen seafood products that you can order online in Singapore. Myth 1: Frozen Seafood is Less Nutritious Frozen seafood is as nutritious...
---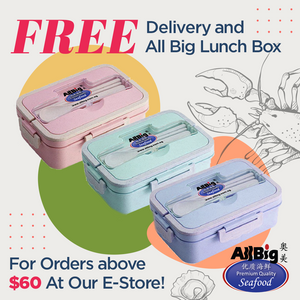 All Big Frozen Food wants to make your seafood shopping easier. That's why we are offering free delivery and a free All Big Lunch Box for orders above $60 at our e-store! Don't miss out on this amazing deal and Shop Now!