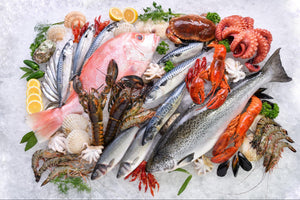 Seafood
like salmon and fish are excellent sources of protein and can help stabilise blood sugar. Enjoy fresh
seafood delivery
in Singapore with All Big.
---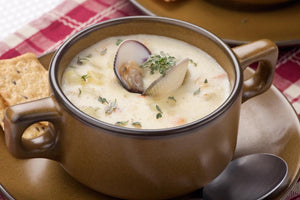 There's something about clam chowder that just makes people happy. Maybe it's the creamy, hearty broth, or the abundance of juicy clams.  Whatever it is, clam chowder has been a favourite comfort food for centuries. But where did this dish come from, and how has it evolved over time? Before you go running to your frozen seafood supplier in Singapore to cook up some clam chowder, let's learn more about this beloved dish!  What is clam chowder?   Clam chowder is a soup made with clams, broth, potatoes, onions, and other vegetables. It's usually thickened with flour, milk or cream, making...
---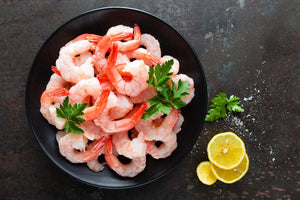 Is it a prawn? Or is it a shrimp? They look so similar that their names are often used interchangeably, and often inaccurately. Some might think that shrimps are merely smaller prawns. Some might think that shrimps and prawns are the same species. Sure, prawns and shrimps share many similarities. They both are decapods, which literally means "ten-footed" as both of them have ten legs.  In addition, they both have an exoskeleton, or carapace, with bodies divided three ways: the head, both prawns and shrimps have a thin exoskeleton and their bodies are divided into three main segments: the head...
---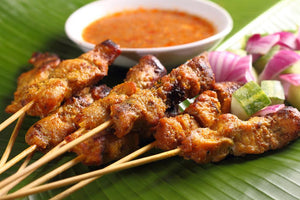 Satay sticks and otah are classic Singapore dishes that never fail to disappoint. The succulent beef, chicken, or lamb is marinated in a delicious peanut sauce and can be served with a spicy muar fish otah on the side.  This dish is perfect for any occasion, from picnics in the park to formal dinners at home. But have you ever thought of how satay came to be? In this blog post, we'll explore more of where one of Singapore's most beloved dishes came from and all its quirks.  What are the origins of satay?  While some believe that it originated...
---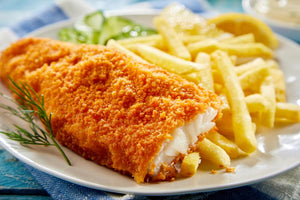 Fish is a versatile seafood that can be enjoyed in many ways, be it grilled
fillets
, steamed whole fish, or
breaded fish
. Learn more.